Discussion Starter
·
#1
·
I've been putting a ton of miles on my Viking since I got it last November. I installed the Hunterworks sheave (Wolverine sheave) between 300-400 miles and just serviced it. I'm right around 1800 miles.
I'm considering drilling a hole in the CVT cover and installing a compressed air fitting or water hose fitting (maybe both) near the back side so I can hook them up and just blow the Primary out with air/water with the transmission in neutral and engine revved up a little. There was a little bit of grey dust inside, probably from the dry lube coating coming off the non-friction surfaces combined with dust/dirt.
Here's the sheave just pulled: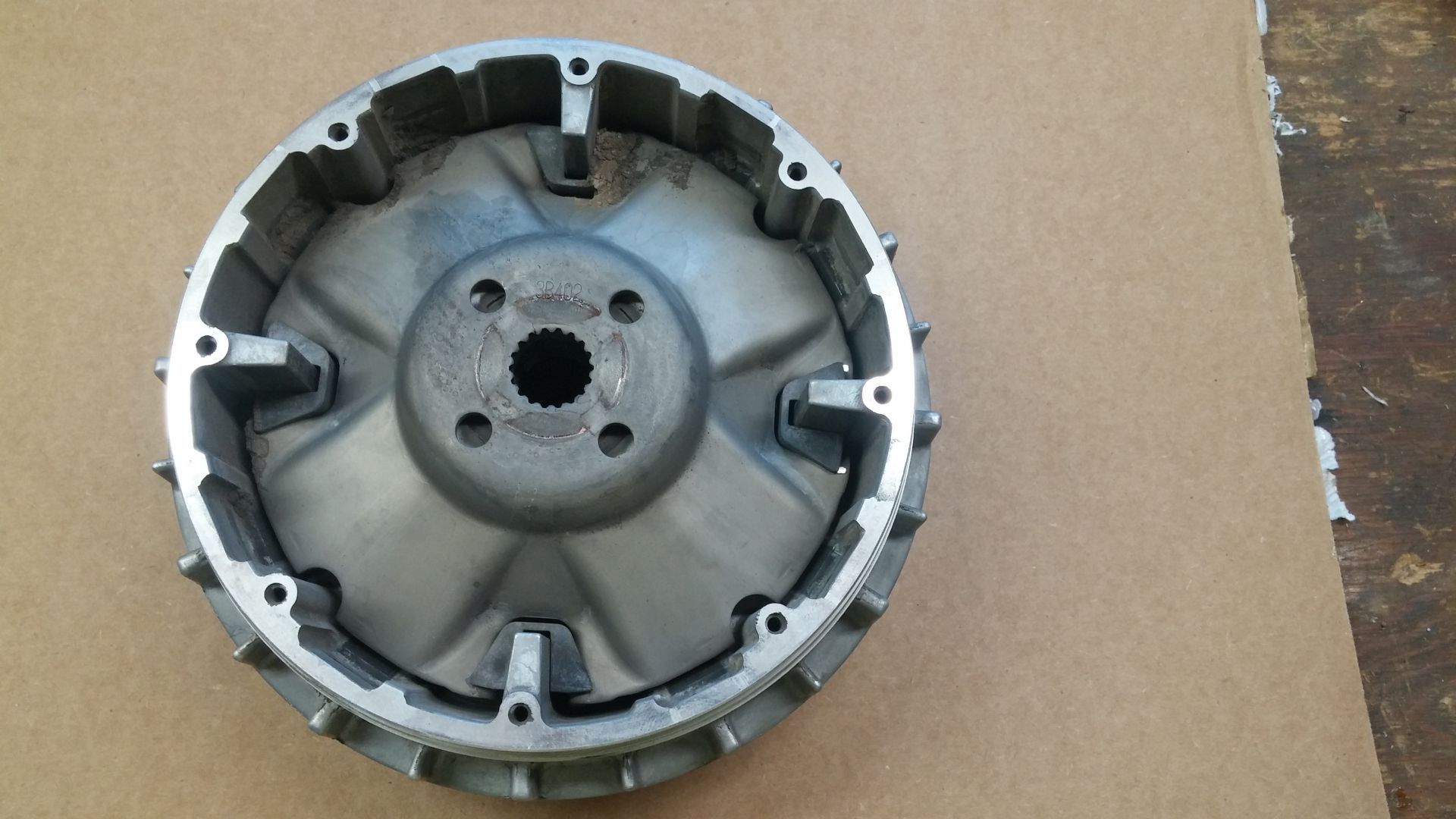 Cam plate removed: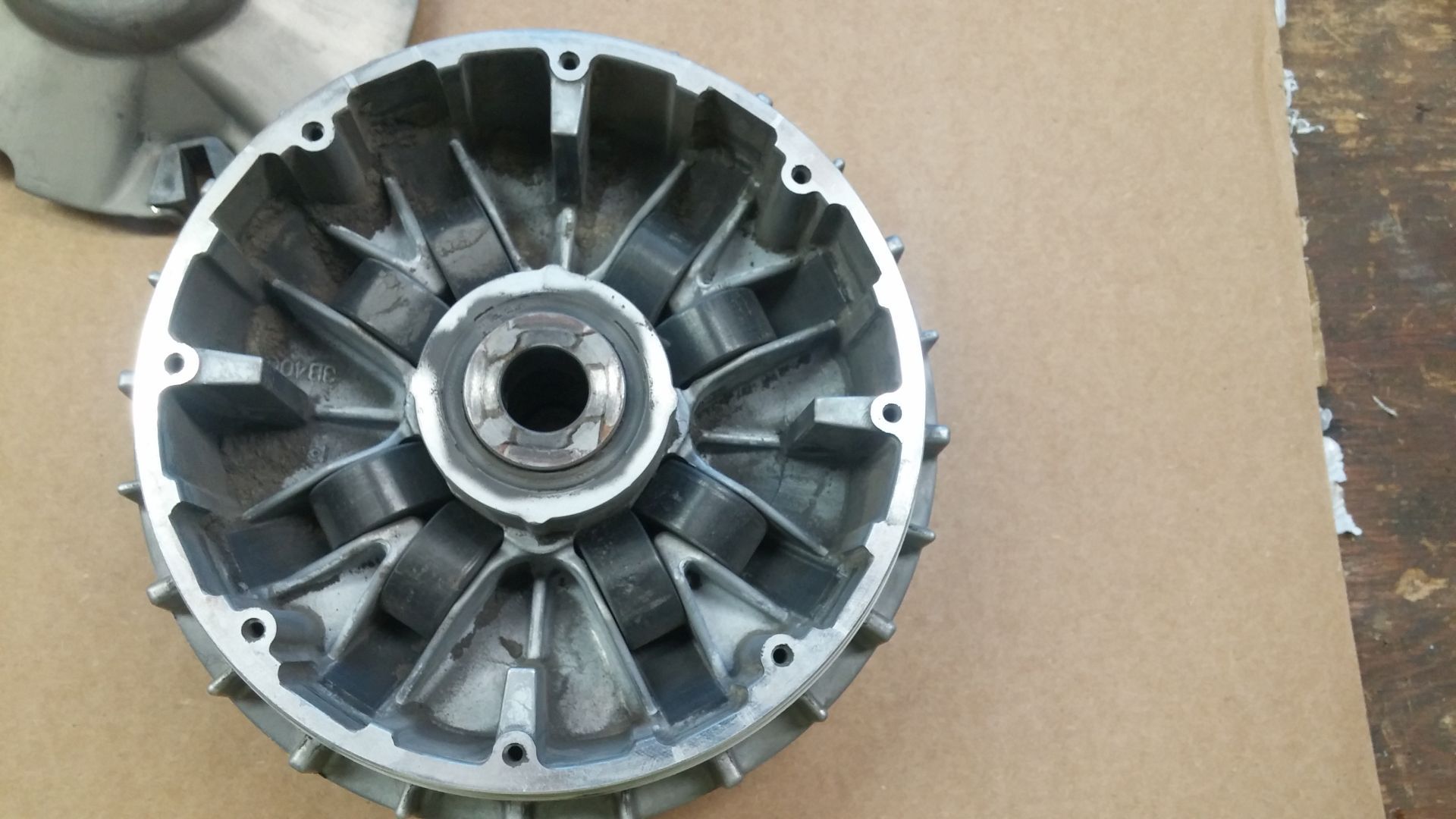 Rollers removed: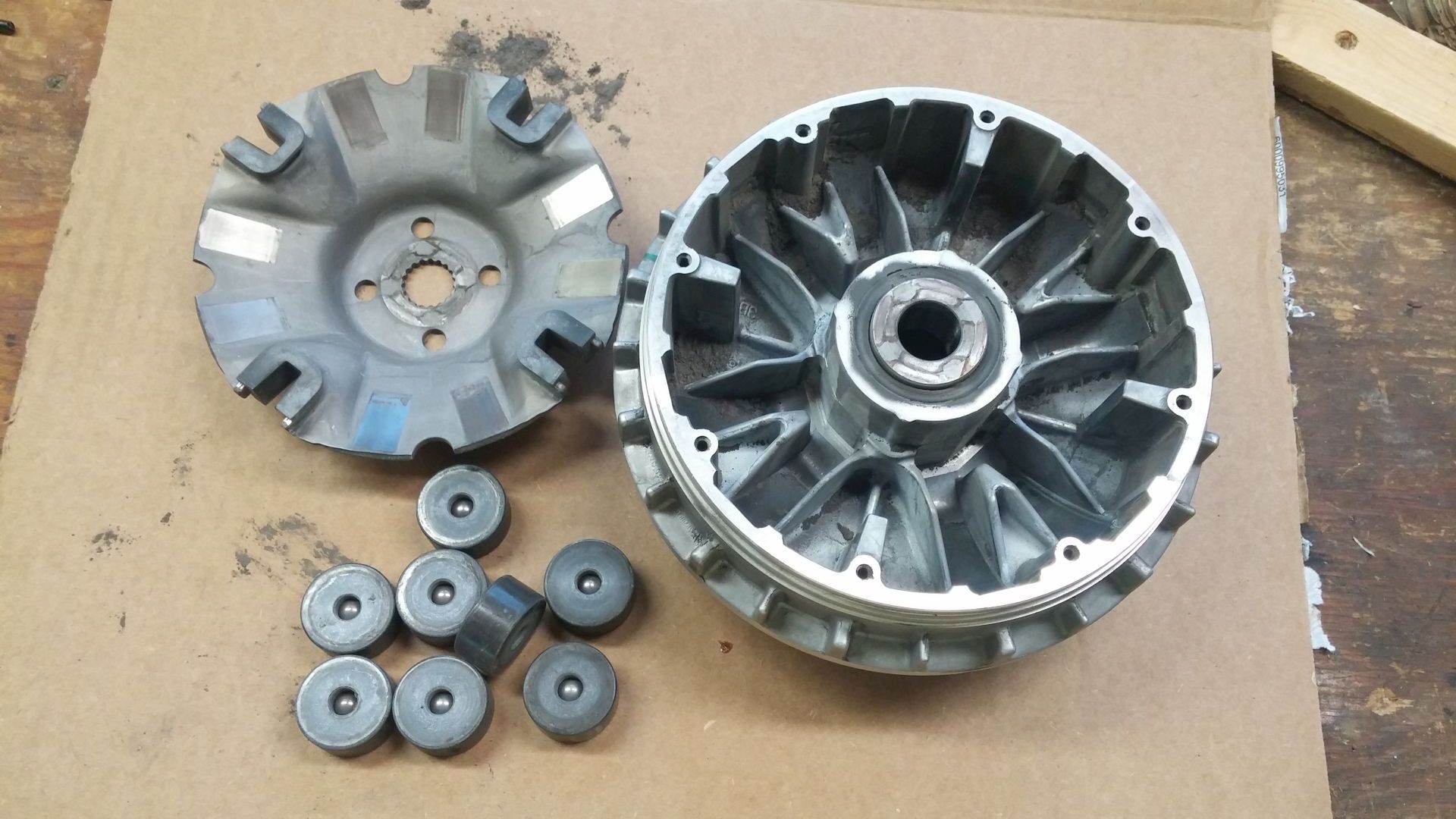 Blown out with compressed air: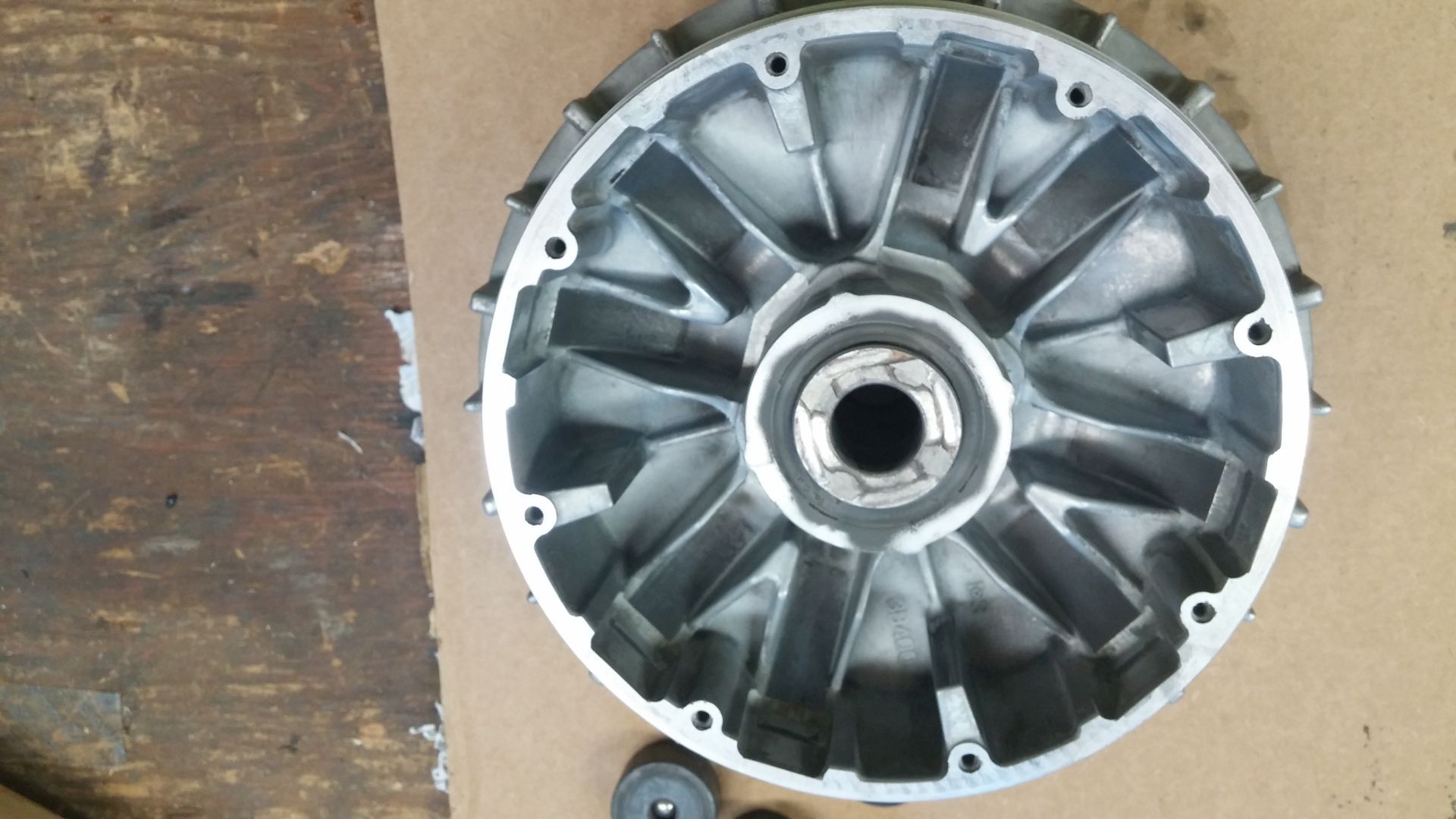 Roller weight looks brand new: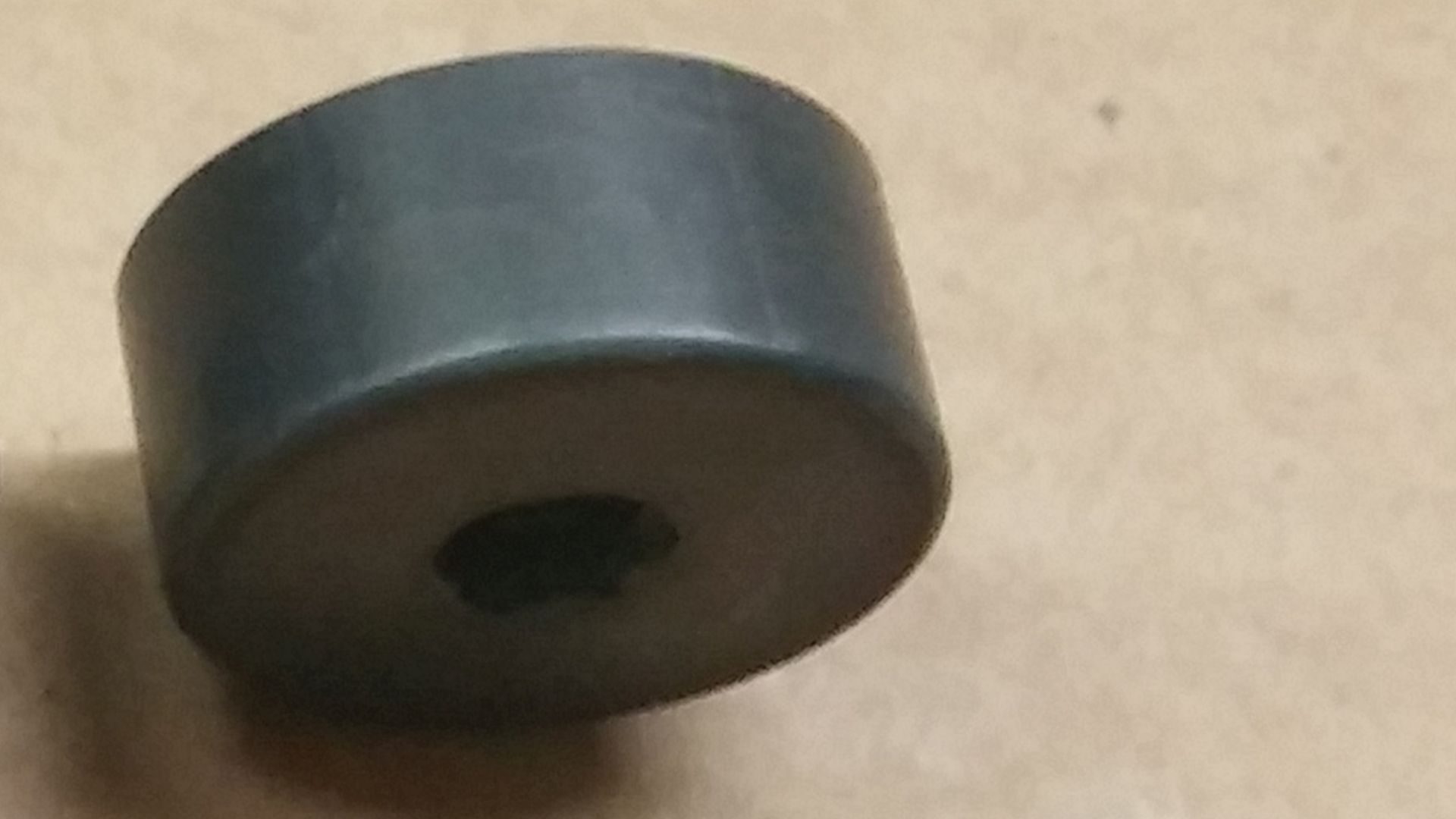 The only thing I don't do is mudding. I do a lot of steep hill climbs and have hauled loads of wood and a load of railroad ties. There is no grooving of the sheave\cam plate surfaces and the rollers look practically brand new. For the first 1000 miles my brakes were dragging.
Whomever tells you that greaseless dry lube doesn't work and you absolutely have to use Yamaha Ultramatic grease, show them this thread.