The dealer figured out the diff lock problem and brought it home yesterday. The wifey woke up this morning and wanted to take the boys out for a trail ride. I was shocked, and said okay! It was a beautiful morning in So. Cal. The more I drive this thing, the more I love it!
Here are a few pics. The only person missing was my ten year old daughter.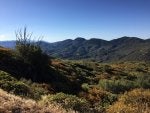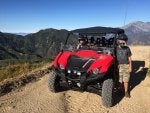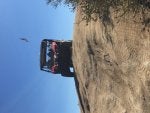 All cleaned and put back where she sleeps!
Regards,
Joe