We keep adding new exciting products to our ATV/UTV lineup and are pleased to announce the newest edition, the Regulator A/T by Tensor Tire!
Click Here For:
Sizes, Specs and Pricing on the Tensor Regulator A/T
We put the Regulator A/T to the test this past week on the rugged trails in Moab, UT at the Discount Tire Rally on the Rocks Event. Our testing grounds for this tire were
Sevenmile Rim (including Wipe out Hill), Moab Rim Trail, Poison Spider (in the rain!) and Cliff Hanger. Those of you that have been to Moab know these are trails that will
put the toughness of your tire to the test. With 8-Ply rated radial construction derived from Light Truck tire design, the Tensor Regulator A/T proved to be a worthy competitor.
The Regulator A/T utilizes a wide contact patch that dramatically increases traction. Couple this with an optimized rubber compound for all conditions and the dry, wet and
at times sandy slickrock were no match for the Regulator A/T. The grip was simply outstanding. We also put approximately 60 miles of pavement on these tires, at highway
speeds, while making our way to and from the trails. The tires ran straight, smooth and with limited road noise. At the end of the week they showed very little wear.
If you are looking for a tough UTV tire that delivers excellent traction and treadwear, the
Tensor Regulator A/T
may be worth a look.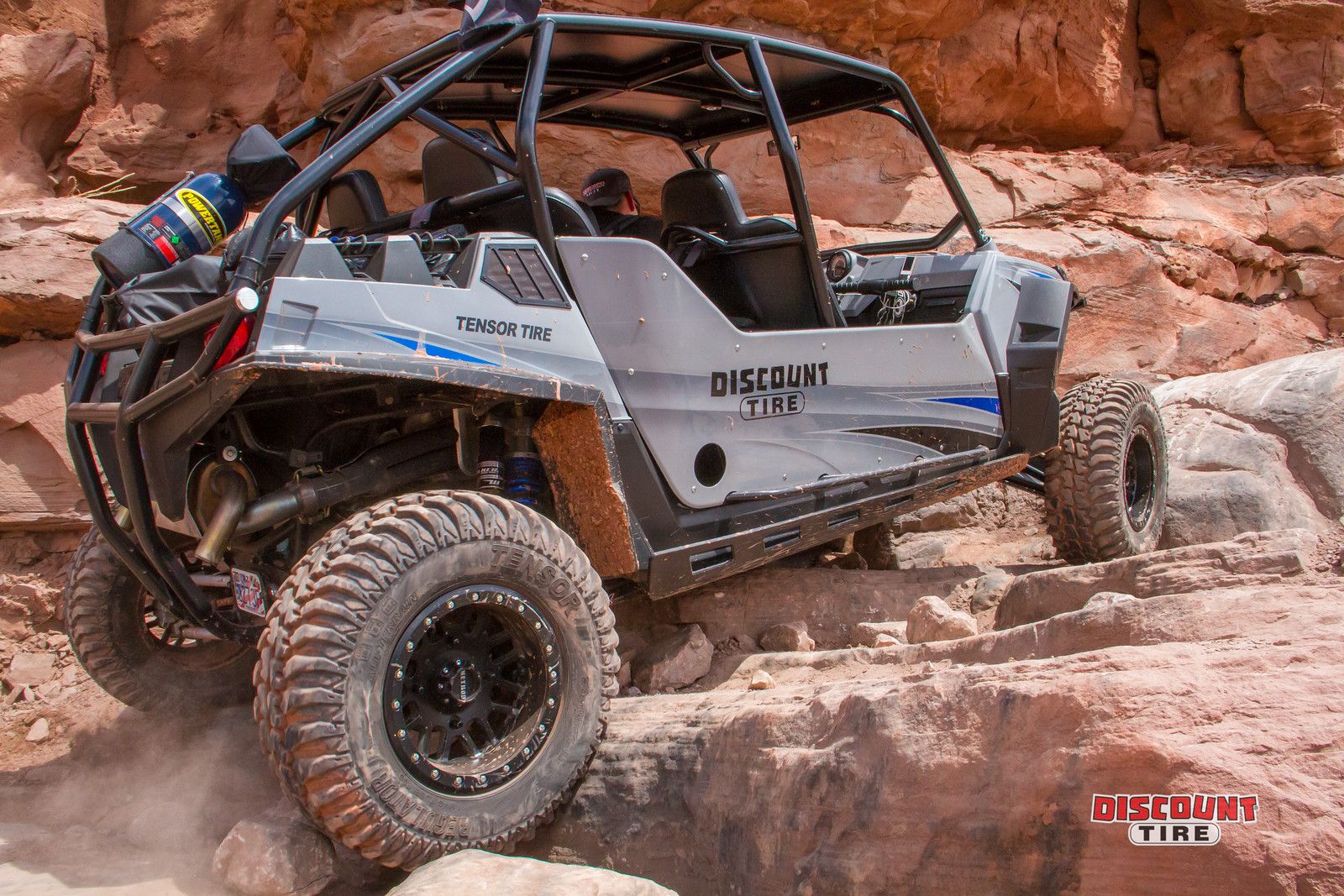 Key Features
19/32nds tread depth (all sizes)
Deep tread lug on the shoulders for improved cornering traction
Variable tread pattern delivers smoothest, quietest ride possible
Wider footprint for enhanced handling and braking
Steel belted construction derived from Light Truck tire design
8-Ply Construction with nylon reinforcement layer
To view more photos of the Tensor Regulator A/T in action, check out the sideshow linked below.