Discussion Starter
•
#1
•

The Kolpin brand is well-known among hunting and outdoor activities enthusiasts for creating exactly what hunters and sportsmen need. The company carries on the great tradition of communicating with its clients to make adjustments and create products that can satisfy the customer's needs. People working at Kolpin enjoy spending time in nature themselves and great respect that they have for the great outdoors translates into the design of Kolpin products.
Introducing a line of Kolpin Full Tilting Windshields that fit your side-by-side model like a glove. This windshield is made of durable polycarbonate and has a scratch-resistant coating effectively preventing abrasion damage. It comes with strong injection-molded brackets and stainless steel hardware, so you can be sure that the rust will never be an issue. The tilting part of the windshield can be fixated in one of the three positions depending on whether you want additional airflow to the cabin or not.
Kolpin® - Full Tilting Windshield - POWERSPORTSiD.com
https://www.powersportsid.com/kolpin/full-tilting-windshield.html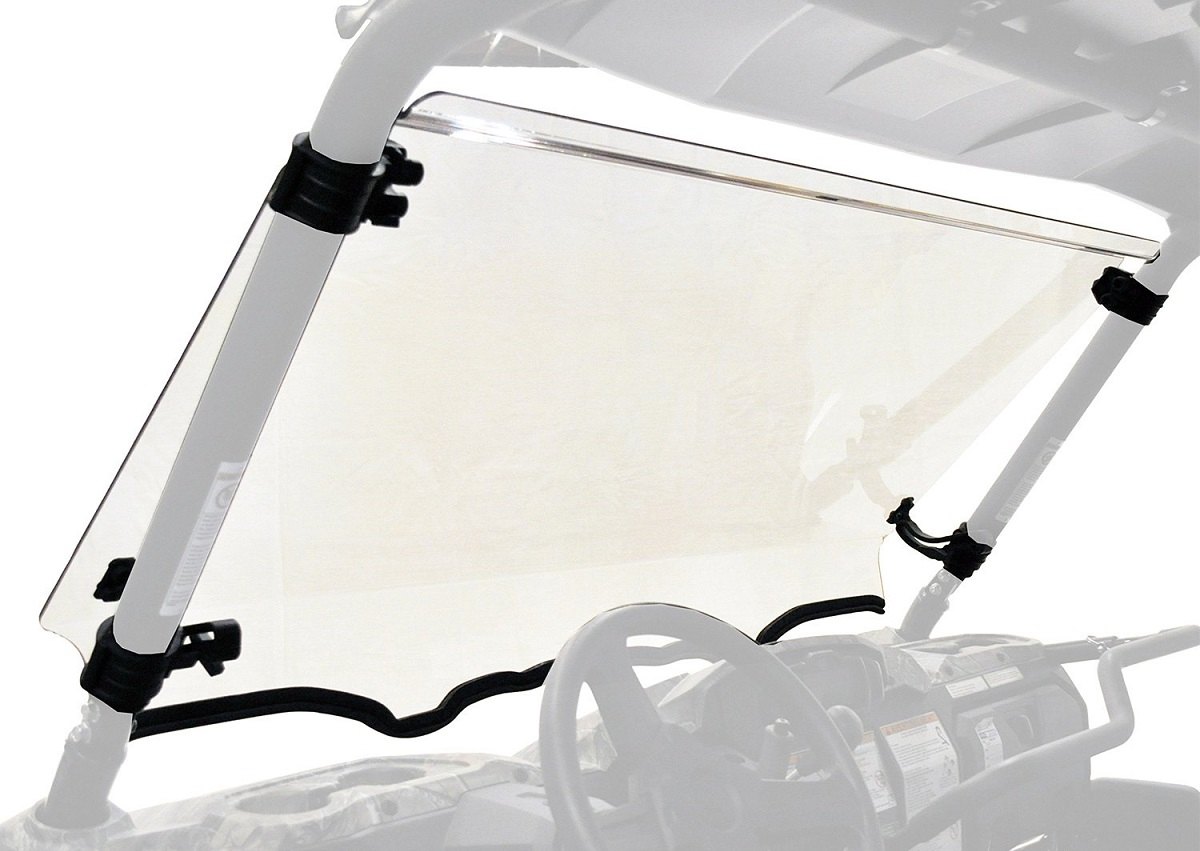 Features:
Versatile three-position tilt mechanism permits airflow into the driver compartment if desired
Opens 3" or 5 1/2"
HC (Hard Coated) 1/4" abrasive-resistant polycarbonate with scratch-resistant finish
Extremely durable injection molded clamps
All stainless steel, black coated finish hardware
Easy installation
Toolless quick-release top windshield piece
Open positions are designed for low-speed riding ONLY
Trailerable in closed position ONLY
Removable without tools
Fitment:
2014-2015 Yamaha YXM700 Viking
2015-2017 Yamaha YXM700 Viking VI
2016-2017 Yamaha YXM700 Viking VI Ranch Edition
2015-2017 Yamaha YXM700 Viking VI SE
For more information, go to the product page.
You can browse the full catalog of Kolpin products by clicking the link below:
https://www.powersportsid.com/kolpin/
If you have any questions, feel free to contact us here or call our tech specialists at 888.903.4348​