Overall, I like the cab, especially for the price, but there are some things with it that really bothered me that are very easily fixed. This should be applicable to both the Wolverine and Viking
- Velcro is fine for attachments points that never move such as at the rear of the cab. Velcro on the doors is horrible. When you unzip the door and open it the velcro tears away as there's no way to have it aligned so that the door position is the same when open as it is when closed. You need something here that will give. There's an elastic strap that attaches to the front fender (more about that later). This same type of attachment needs to be used at the doors as well so that it adjusts to the open and closed door positions. My solution was to take some of the provided velcro and attach it to a spring: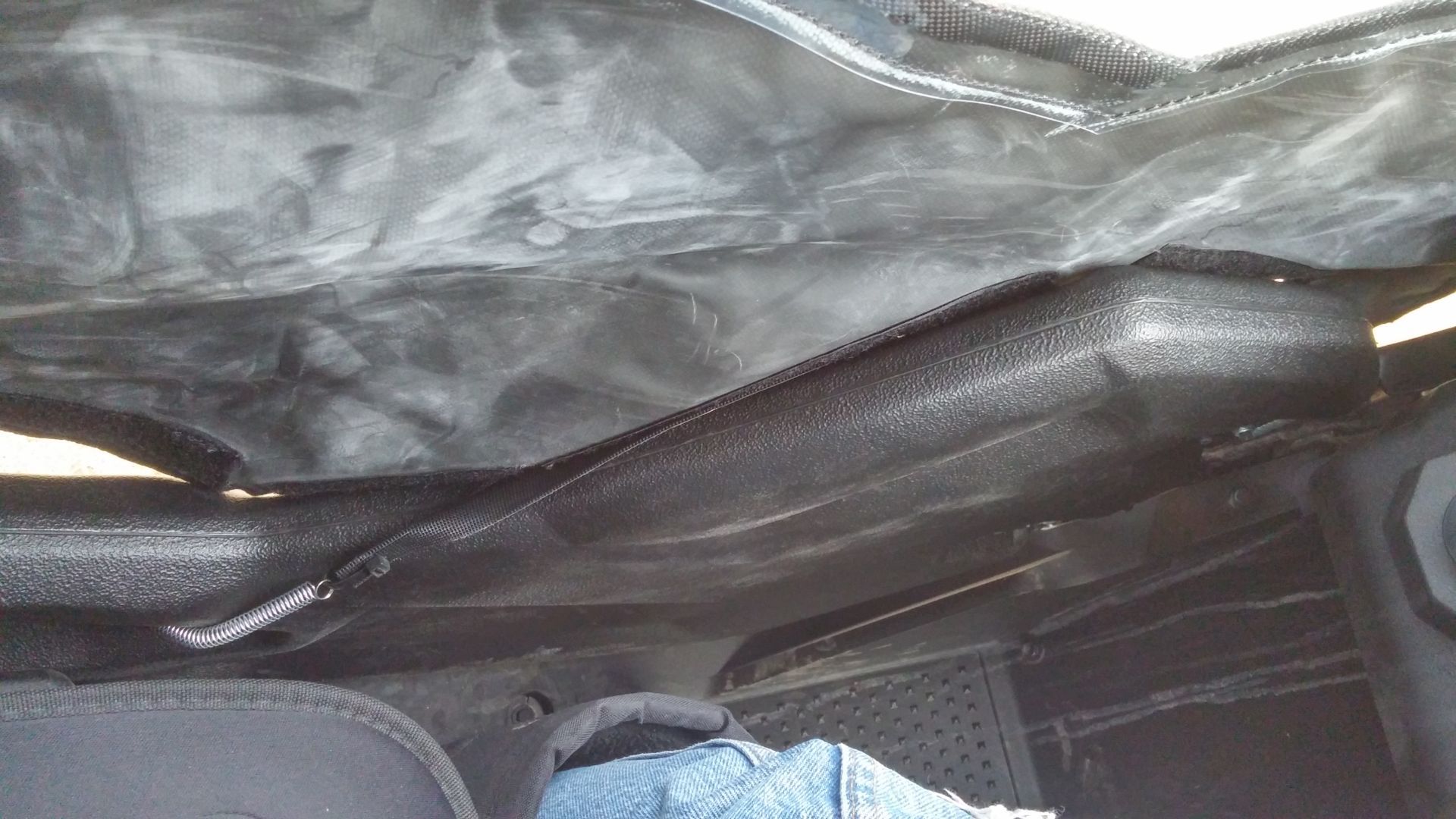 The spring is mounted on the inside of the door handle and pulls the lower flap against the stock door: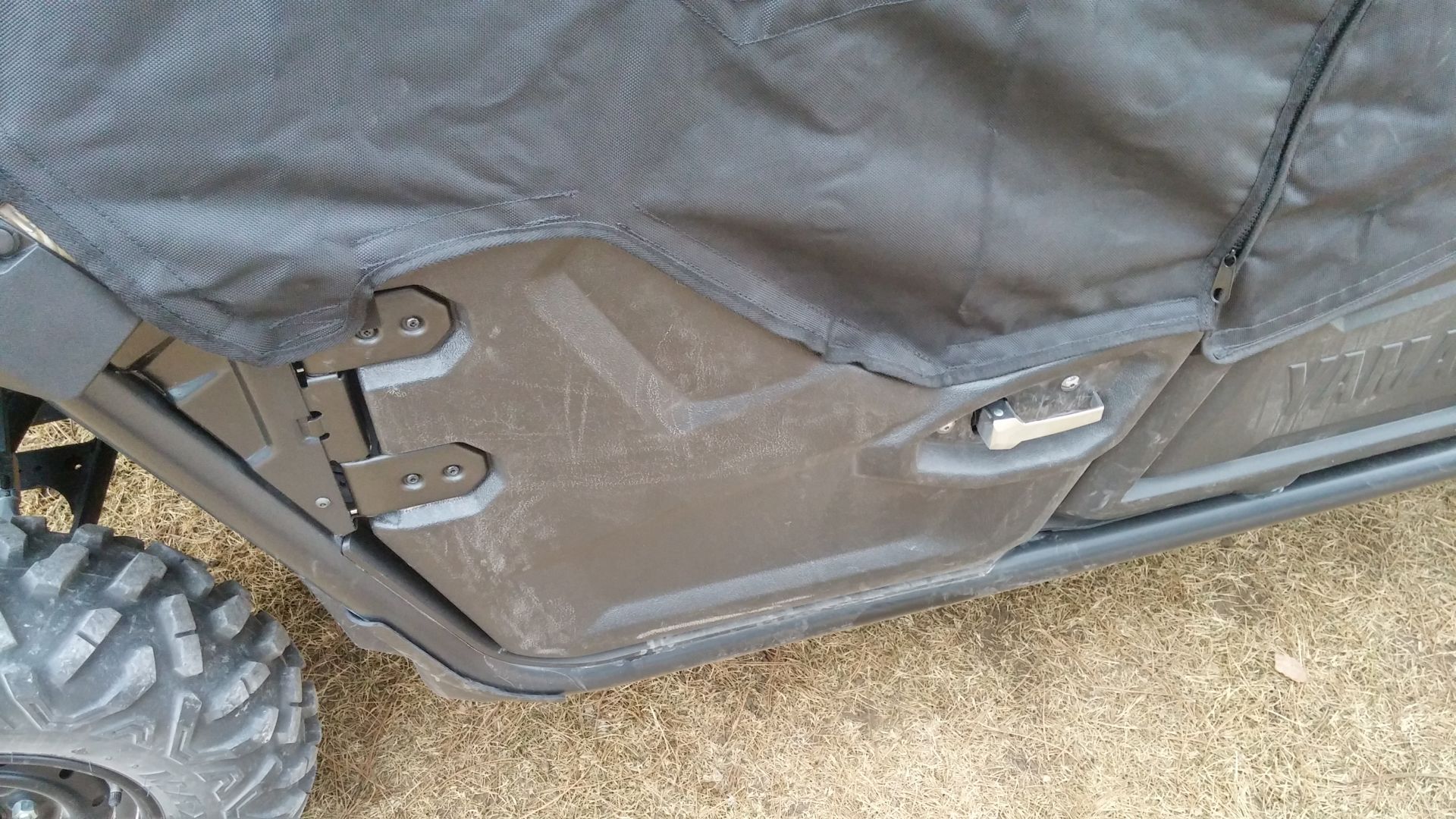 UPDATE: I've added a second spring pull at the bottom front velcro attachment point: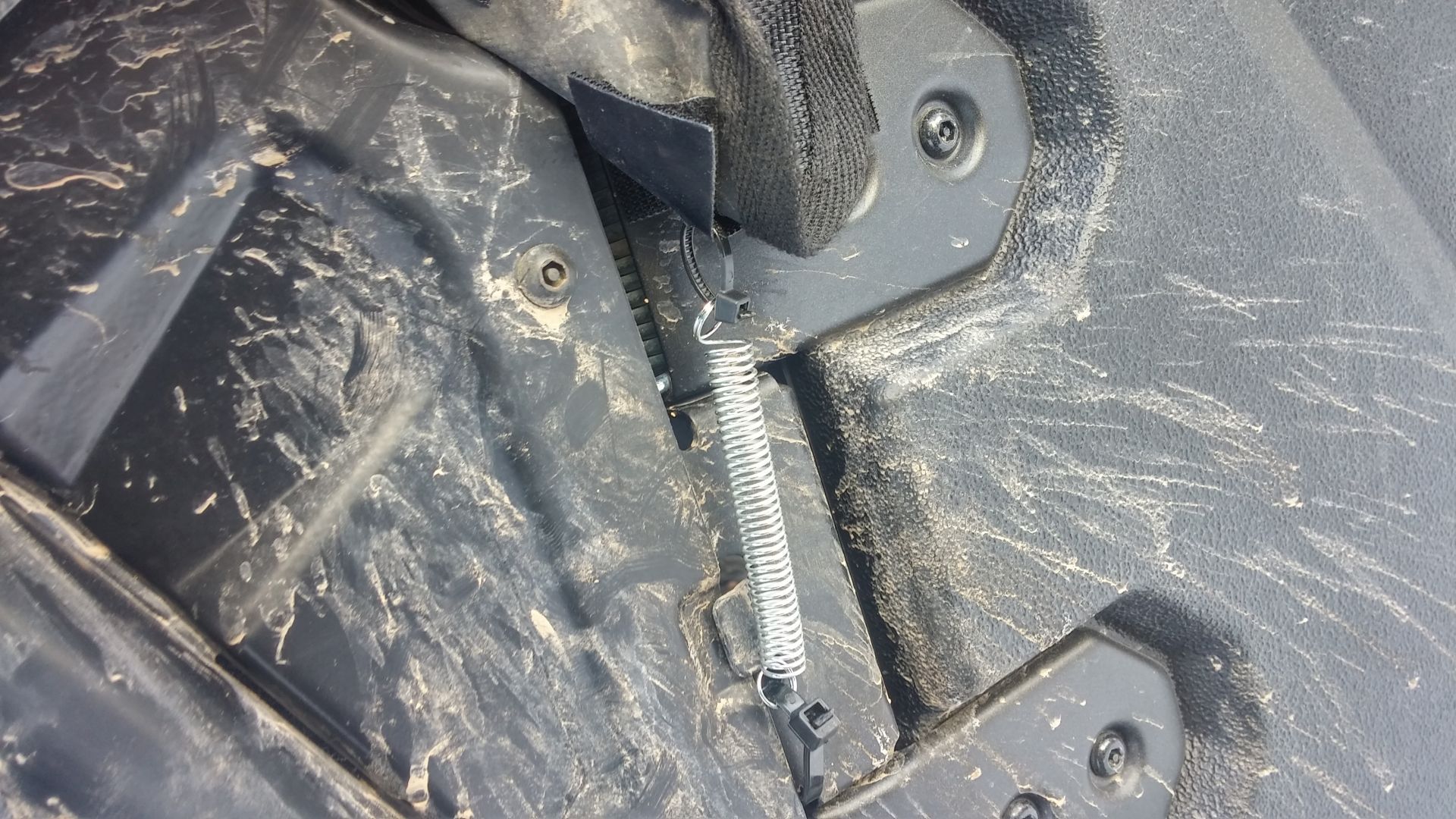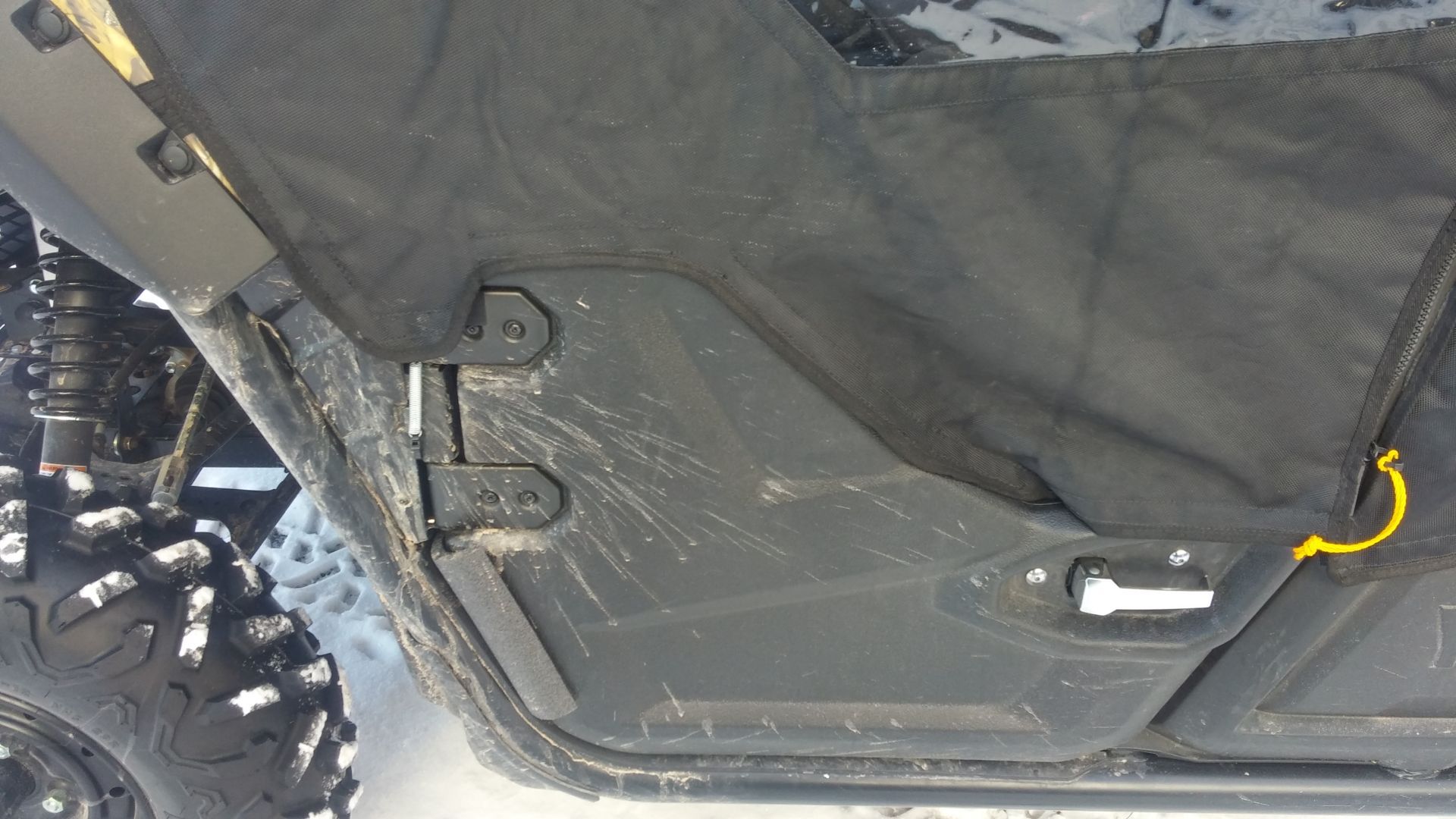 Another anchor point could be added that wraps around the bottom of the door using the same elastic as the front fender. Using more of these elastic-style anchor points allows for the owner to fine-tune tension of the cab as needed and they also act as a sacrificial lamb, instead of the main cab itself having to bear undue stress.
- The front fender elastic strap...........you're going to have problems if you have an SE with overfenders: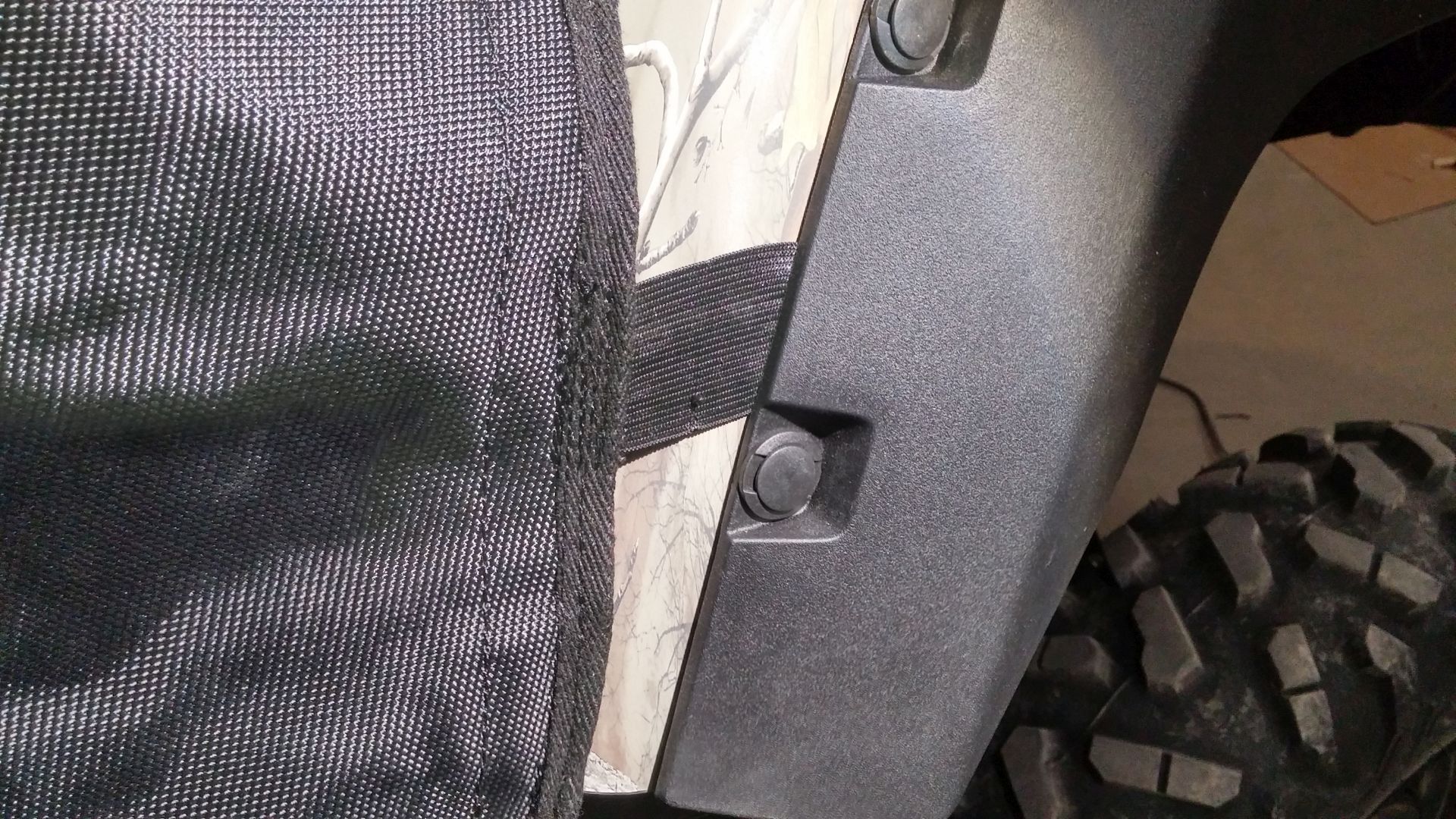 It's even worse if you used nuts/bolts to secure your overfenders. Luckily I used push pins.
- Even though it's clearly stated that it's meant for the stock windshield or UTV-HQ's aftermarket windshield, an add-on extension flap can easily be provided so the cab will work with other windshields. I had to add an air **** for the cab to work with mine since my windshield is taller than stock: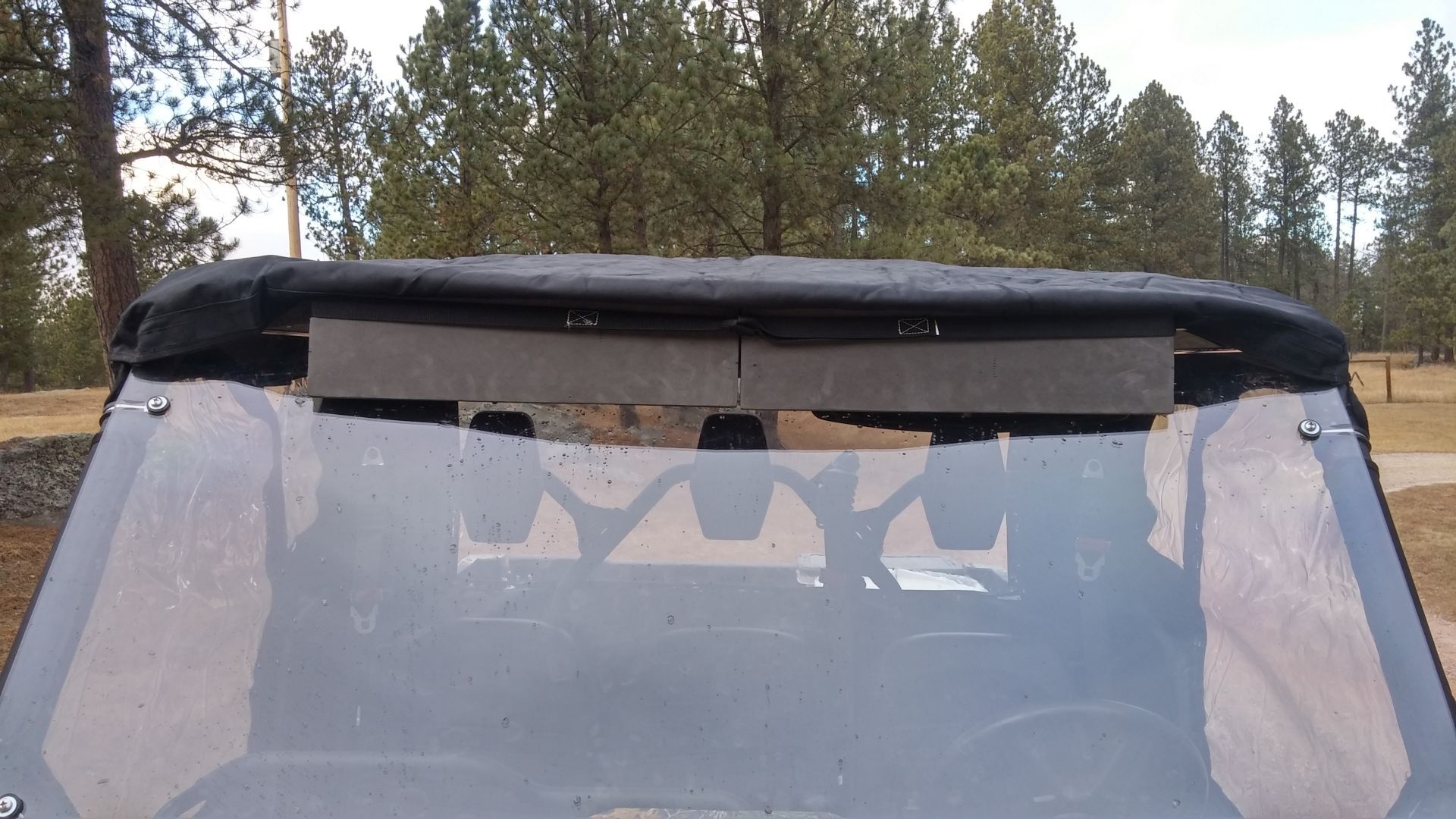 - The cutouts provided for the windshield brackets: Sew in velcro around those cutouts and provide another flap to cover the brackets to prevent air coming in.
- There are straps provided to secure around the side bolsters. This is fine for the passenger bolster, but I had to move my driver seat forward so my wife can reach the pedals and thus the straps will now not work on the driver side bolster.
- The rear window needs to be cut higher for visibility. It blocks my rear-view mirror slightly.........not horrible, but bothersome.
Ready for winter: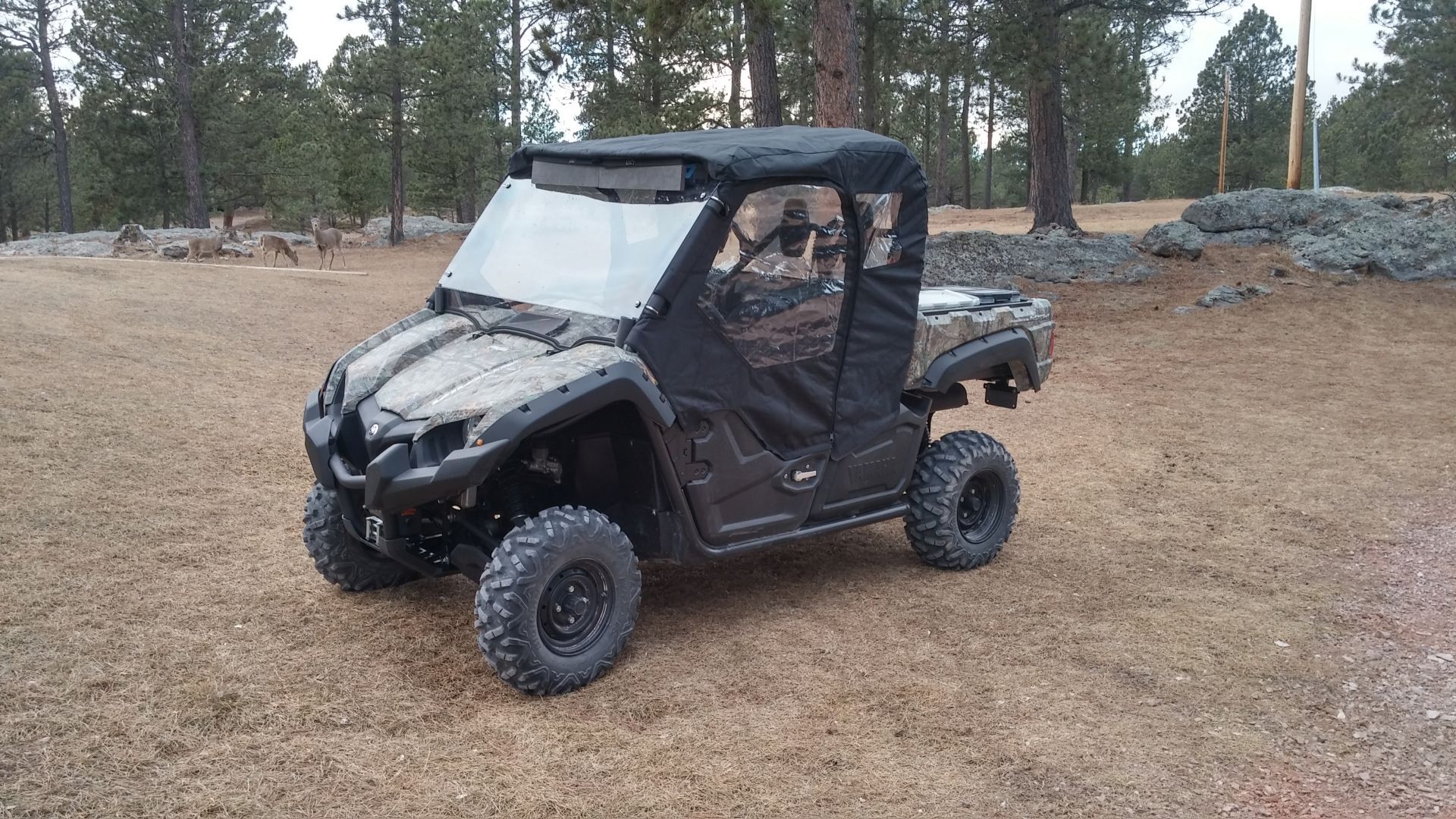 UPDATE: The pull tabs on all my zippers are starting to break so I have to resort to zip tying them back on. I've also added some extensions to them (the orange rope you see in the pictures)